Once you have clicked on the directions button the next screen will ask you for your current location. Simply click the blue arrow to the right to go to the next screen unless your want directions from a location other than your current location. In which case you can simply type them in.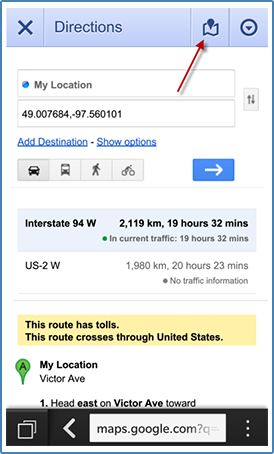 You will now get a listing of driving directions to the location. To view the route on the map click on the map view button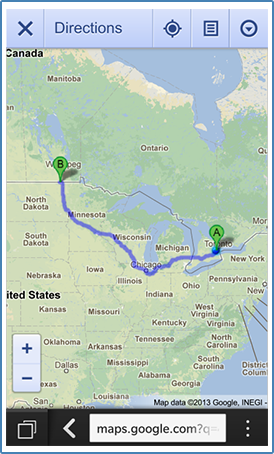 This will provide an overview of the route
If you are satisfied with this route then click on the GPS position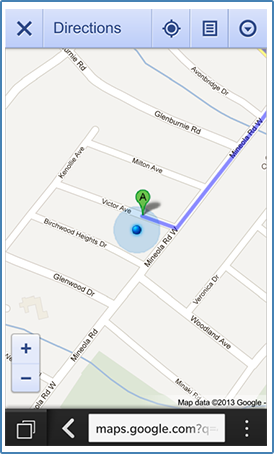 You can now follow the outlined route with your device
For the BC NTS Coordiantes its the same procedure as above except you select the BCNTS tab.
For the Reverse converter simply press the "Get Current Location" button and then press "Convert".